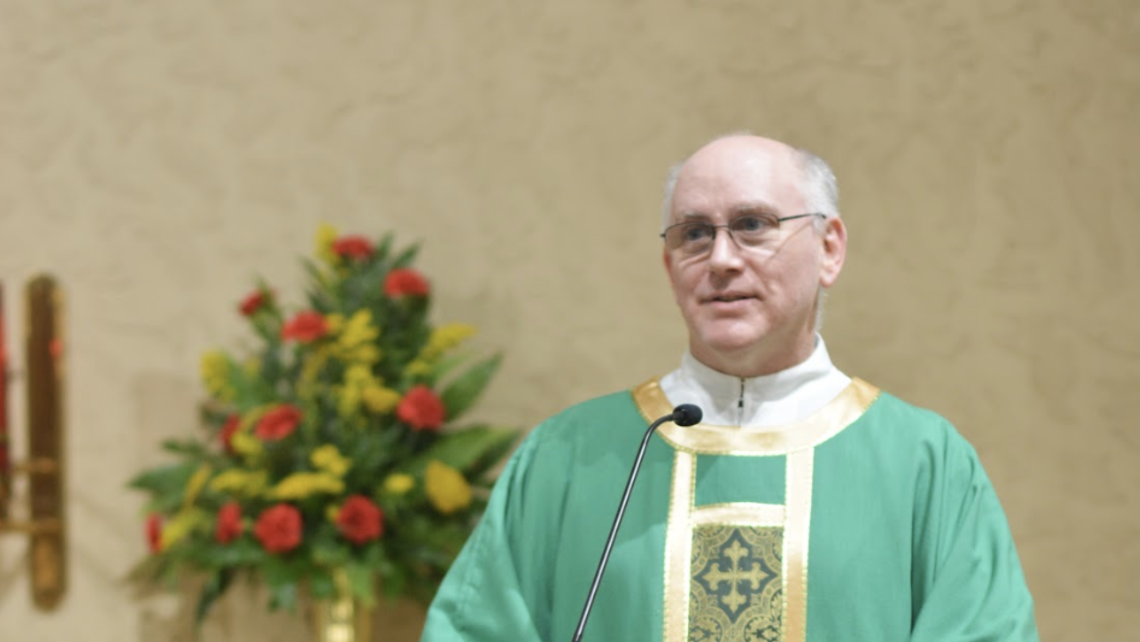 Ezekiel 34:11-12, 15-17
1 Corinthians 15:20-26, 28
Matthew 25:31-46
I ran across an unfamiliar word as I was preparing for today: semiquincentennial. This is quite a mouthful, but get used to it – we will all certainly be adding this to our vocabulary. This is the word that is used for the 250th anniversary of something. And on July 4, 2026, which is less than six years away, our country will celebrate the semiquincentennial of the signing of the Declaration of Independence, the day when the representatives of the colonies essentially fired their king. They dismissed him. They told him his services were no longer required. Eleven years later, the framers of the Constitution will take great pains to make sure that the President would not have powers or symbols of office that were even close to that of a monarch, and our first President, George Washington, will refuse any titles or formalities which hinted as some status which elevated him above the people. For almost 250 years we Americans have made it clear that we don't want kings.
That is to say we don't want human kings, since equality of all people is embedded in our founding principles, regardless of how imperfectly we have realized it over the years. Kings and queens throughout the whole history of the world have tried to assume some special status, giving themselves divine rights or even supposed elevation to deity themselves, but we commoners have eventually figured out that this is not the case and they are just fallible human beings with sets of virtues and vices similar to that we all have. But the Declaration of Independence, which terminated the rule of the English king, also acknowledges God, the creator, as the source of all human rights, and therefore ascribes to God the role of ultimate ruler of all people, with the power to establish the rights and responsibilities of everyone. The Declaration, which references God or the creator several times, does not refer to God as a ruler or king – that is implicit – but how can one not draw this conclusion?
Pope Pius XI wanted to make this explicit: the Son of God, the Word of God, the creator of the universe, Jesus Christ, is also king of that universe. The pope established this solemnity in 1925, in the years following the First World War, when many former monarchs had been deposed: Kaiser Wilhelm, Tsar Nicholas, Emperor Karl of Austria, the Ottoman Sultan Mehmed, just to name a few of the most prominent ones. A wave of secularism had overtaken Europe and the rest of the developed world. The pope wished to remind those who felt that people alone controlled their own destiny that no, God was ultimately in charge. He made us, it was He who set the rules, and it was He who ultimately would judge us according to those rules.
This is the last Sunday of the liturgical year, a year that has been dedicated to Gospel readings from the Book of Matthew. We read today the last part of chapter 25, and in the next chapter we have the Last Supper and the beginning of the passion narrative. All year we have listened to parables and teachings of Christ as detailed by Matthew, so it is fitting that on the last weekend we should listen to His teachings on why we should accept them into our lives and what are the consequences of not doing so. He wants joyful disciples, and disciples are followers, but followers of whom? A wise person? A man who lived a good and sinless life? One who would lay down his life for us? Yes, certainly, all of that, but what we must not lose sight of is that He is our Lord and King, and we must obey His rule.
And His rules, or at least some of them, are outlined in this Gospel – the corporal works of mercy. He tells us that we are doing these things for Him if we do it for others. There is a show that my wife watches occasionally called Undercover Boss, where a high ranking executive goes into one of the branch stores or operations posing as a new employee to find out more about the people that work for that company. Would we do our jobs differently if we knew that a leader of the company was watching us? Similarly, if we see Jesus in everyone around us, we'll always be on our best behavior and be kind and generous. If we were ever invited to be with a famous dignitary such as a king, president, or governor, we would never be rude, sarcastic, or unsympathetic. So if we really see Jesus the King in others how can we be that way to them?
The only rational answer to that question is: you can't, unless you want to declare your independence from that king, from Christ, from his teachings. But if you think about it that is what Adam and Eve did in the garden, the original sin left to us, the original declaration of independence. They believed what Satan told them, that they didn't need to obey their God and king, that they could themselves be like gods. Christ, by his death and resurrection, enables us to break through this sin if we both truly believe Him to be our king and to carry out His laws and decrees. This is why Saint Paul in the second reading compares Christ to Adam – Adam failed the test, and Christ was the obedient Son who did the will of the Father, even unto death. Do we align ourselves with Adam and the goats, or with Christ and the sheep?
As Thanksgiving Day approaches, we thank God for all his many blessings. While we live in freedom from human kings and other forms of tyranny, we live in the world which God made and therefore owe our existence to Him. This king's law, at its simplest expressed as love of God and love of neighbor, is not burdensome. A declaration of independence from this law is ultimately a love of self and a misguided notion that we know a better way. We cannot be thankful to the One who made us and spurn His Fatherly mandate.
As we continue with the Liturgy of the Eucharist, let us join Christ's body, the Church, in perfect submission to our king. Let us ask God to give us the strength to be truly attentive to His commandments. Let us pray for the young men and women receiving their Confirmation next weekend, that the Holy Spirit will help lead them to follow their king in the path of salvation. Let them, and us, see Jesus in everyone we encounter, thereby earning the name joyful disciples.