Information on Attending Mass at St. James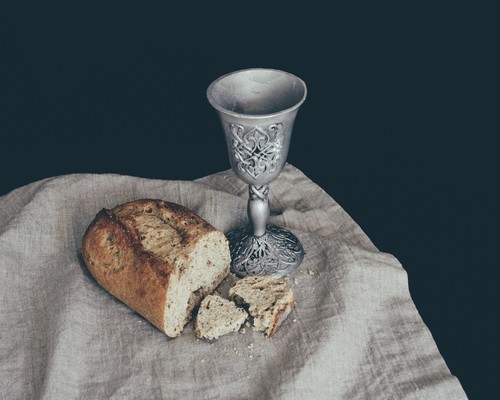 STREAMING LIVE ON YOUTUBE 
Saturday 4:30pm Mass; Sunday 9:00am Mass; Wednesday 6pm & 8pm Holy Hours
FROM OUR WEBSITE by clicking the orange WATCH LIVE MASS in header
Information on Attending Mass at St. James
To receive communion, please keep your mask on to receive the precious body and then remove your mask to consume it.  If there is a large number of attendees, communion will be distributed at the end of Mass.
Confessions have resumed, with our regular confession schedule.  Please note, confessions will only be heard for one hour after the daily Masses, 7:00pm to 7:45pm on Tuesdays, then again on Saturday from 3:15pm to 4:15pm and Sunday from 11:00 to 11:45am.  Confessions are heard in the conference room.
Until further notice, no one has an obligation to attend Mass, and therefore no sin is committed by anyone who does not attend Mass until this pandemic is over.  Since you do not have to come, you should not come if you are over 65, have diabetes, have cardiac or respiratory disease, have a compromised immune system, or have any of the other risk factors identified by the CDC.  Put most simply, do not come to Mass if you should not be in groups or even if you are just concerned about the risk of infection for any reason whatsoever.
Remember
Practice social distancing
Always wear a mask 
Worshippers who are sick should not enter the building
Worshippers are to use the restroom only if absolutely necessary
Worshippers are strongly encouraged to receive communion in the hand
Mass Times
Weekend and Weekday Liturgies
Saturday:
4:30PM & 6:00PM English
Sunday:
7:30AM & 9:00AM English
Sunday:
12:00PM Spanish
Monday - Friday:
9:00AM
Confession Times
Mondays: 
9:30AM to 10:00AM
Tuesdays: 
9:30AM to 10:00AM, 7PM to 8PM
Wednesdays - Fridays:
9:30AM to 10:00AM
Saturdays:
3:15PM to 4:15PM
Sundays:
11:00AM - 11:45AM
Featured Events
Church Open for Private Prayer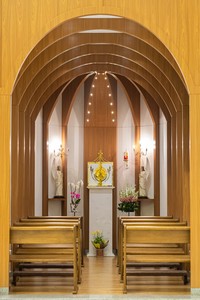 Monday - Saturday
10:00am to 3:30pm
Sunday
2:00pm to 5:00pm
Please practice social distancing